| | |
| --- | --- |
| FACILITIES AND EQUIPMENT | BACK |


Phosphoric Acid Anodize Line

Phosphoric Acid Anodizing, PAA, is one of the most recent major developments in the area of anodizing. It is an electrolytic passivation process which changes the microscopic texture of the aluminum surface. This anodizing process serves as an excellent pretreatment for adhesive bonding or painting of aluminum parts.

In 2013 Advanced Aerostructures Installed a state of the art, closed loop, Phosphoric Acid Anodizing system which meets and exceeds industry standards. The onsite addition of the PAA line allows for a seamless transition of parts through anodizing and bonding, eliminating the additional risk of transportation while also reducing production lead times.

In conjunction with PAA Advanced Aerostructures is an approved Sikorsky source for application of bond primers to the SS8603 specification. These bond primers preserve the crystalline structure of the anodized surface and help protect the surfaces against, salt spray, high humidity, and aircraft fluids.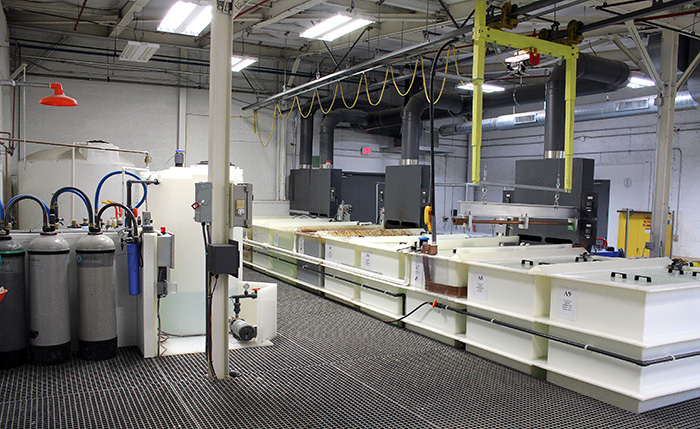 Advanced Aerostructures, Inc.
Aerospace Adhesive Bonding Technologies
340 McKinstry Ave, Suite 300, Chicopee, MA 01013